This year we are once again combining our summer open studios event with a craft fair. Local designer makers and artists will be showcasing and selling their unique handmade items in this event.
We have a wide range of makers from painters, collage artists, ceramics, wood turning, glass fusing, jewellery, textiles, gift sets, and more.
There will of course be refreshments on sale all weekend with homemade cakes.
Free admission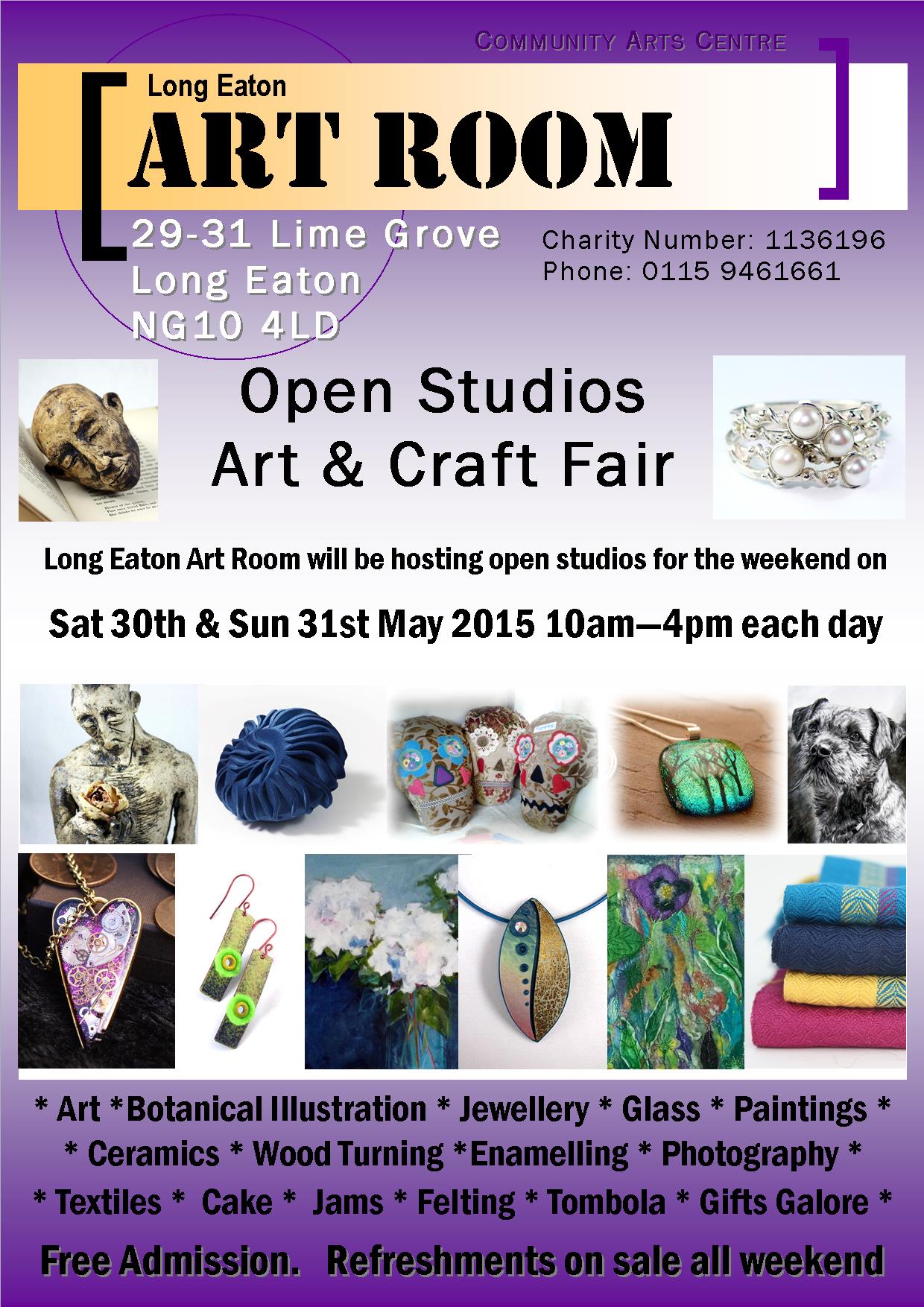 10AM – 4PM Saturday 30th and Sunday 31st May
Artists include:
Jennifer Holsey Handwoven Textiles
Purple Orchid Crafts fused glass
Kate Cloud Creations
Diane Dakin at Studio 1
Johannedanielle Surface Art
Mary Graham (wire and ceramic jewellery)
David William Sampson Ceramics
Emily Smalley
Anthony E Pointer (Wood Turning & Glass)
Meinir Efans-Pointer (Decorative Glass)
Elaine Lim-Newton (Ceramics)
Claire Flint (Abstract Art)
Erimini Designs (Jewellery)
Zalisander (silversmith)
Elouise makes (silver jewellery)
Gwin Kerry – Designer and Maker of enamel and copper jewellery
Sue Corrie – www.ghostshift.co.uk
Jamie Parks
Timeless Curiosity (sat only)
Hannah Livesley Designs
Linda Irving Felt Artist
Gemsjams