Long Eaton Art Room is a community arts centre based in the Midlands between Derby and Nottingham. Just 5 minutes off the M1 at junc 21
We now run a wide variety of workshops ourselves and also have a range of artists who hire the space and run workshops and courses here on site too.
We have low threshold double doors into our teaching spaces. They are large, bright and well heated rooms. We have accessible toilet facilities and a free carpark.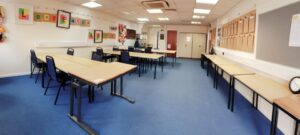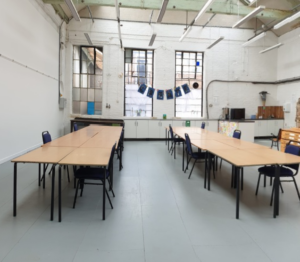 **Latest Coronavirus Measures-update**           
We have been thinking long and hard about the best way forward to keep people safe and still allow the community to make use of our centre. We have decided that we will not be running open access drop in sessions instead we will focus on set workshops for the foreseeable future. This way we can be more certain of user numbers, distancing, minimise tool sharing and most importantly protect our staff. Every time we get pinged by the app we need to close, we are aiming to avoid that as much as possible and feel that set workshops will help us.
We hope to attract a wide range of artists to run workshops here and we are truly excited about the possibilities. We will be running some workshops ourselves and we plan to hold some all abilities accessible sessions monthly too. Workshops will be starting up after the holidays in September all being well.
**Coronavirus Measures-update**